Skills Building Session: Effective Online Presentations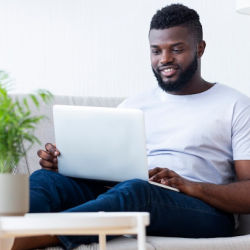 This webinar focuses on how to give an effective presentation online, with particular attention to presentations where you need to create a slideshow.
The topics that will be covered include how to design an effective slide deck, things to consider when speaking—whether recorded or to a live audience—and tips for when you need to appear on camera. In the end, we'll answer your questions during a Q&A session.
The last in a series for first year bachelor's degree students.