Psychology Club
Mission Statement
The CUNY SPS Psychology Club is a student-run organization that allows all CUNY SPS undergraduate and graduate students interested in psychology to expand their knowledge and understanding of psychology, share resources, and socialize with other students who share academic interests. Students shall gain these skills through meetings, group events, and community service opportunities. The Psychology Club also provides the opportunity to meet faculty members, administration representatives, and other students. Through membership, students become acquainted with professional development for their career and other aspects of psychology that are not taught in the classroom. Membership in the Psychology Club is open to qualified candidates of any age, sex, sexual orientation, race, handicap or disability, color, religion, veteran status, and national and ethnic origin.
To learn more about PSY Club resources and upcoming events, visit their website.
Psychology Club Officers (Fall 2020-Spring 2021)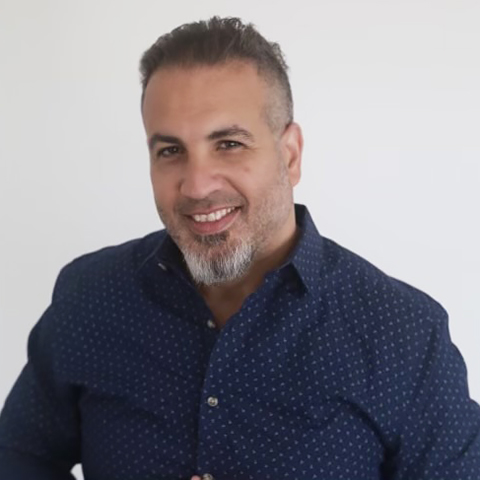 President: Ghali Asad
Bio: Ghali Asad is a student of Industrial/Organizational Psychology. As an owner of an executive search and staffing firm, Ghali hopes to provide more in-depth value to job seekers and companies by identifying opportunities for further growth and inclusion in the job market. He is passionate about improving himself and empowering others to acquire the tools needed to achieve professional and personal goals. Ghali is always eager to offer guidance on resume writing, career development, the job search process, and successful interviewing techniques.
Vice President: Shane Beeker
Bio: Shane is a second-year undergraduate student majoring in Psychology with a concentration in Industrial and Organization (I/O) Psychology. He currently works at Memorial Sloan Kettering Cancer Center (MSKCC) as a scheduling coordinator. At MSKCC, he also volunteers as a Community Engagement and Pride Celebration Council Member with the LGBTQ+ Employee Resource Network (LGBTQ+ ERN). He is also a member of the Black, Latino, Asian, & Multiracial Employee Resource Network (BLAM-ERN). He joined the Psychology Club to engage with other psychology enthusiasts, to learn more about career prospects in I/O Psychology, and to find a safe space where he can discuss social issues that are essential to his mental and emotional development.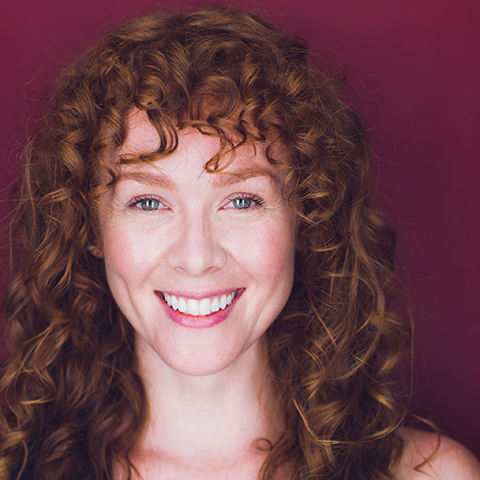 Secretary: Erin Taylor
Bio: Erin is an undergraduate student majoring in Developmental Psychology at CUNY SPS. She has been an independent business owner working as a freelance session hairstylist for 15+ years in fashion and advertising in addition to consulting, managing, and educating for a large beauty start-up company. Erin has always felt drawn to sociology and psychology and decided to finally make a career shift by returning to school as she continues to do hair. She is interested most in clinical work in new therapeutic modalities and research that helps shape public policy. Erin joined the Psychology Club to engage more with the CUNY SPS community and absorb all that she can about the different professions in the field and advance her knowledge about mental health.
Treasurer: Roy King
Bio: Roy King is currently an undergraduate student at CUNY SPS majoring in Psychology with a concentration in Psychopathology and developing a minor in Autism Spectrum Disorder. Roy is a former John Jay College student who, as a junior, was forced to take a hiatus from his psychology undergraduate work at JJC to focus on a career working for the City of New York as a civil servant. Roy has a sincere passion for psychology & disability studies because he has personal experience assisting people with emotional problems from which he draws his compassion. Roy's goal is to work to help people with psychological disorders through clinical & therapeutic perspectives.
Social Media Chair: Solange Osorio
Bio: Solange is an undergraduate student in the Psychology program and is focusing her studies in the field of Psychopathology. She is interested in the patterns of individuals who display unusual behaviors and is passionate about social causes and advocacy. She hopes to work with the prison and general population one day in order to help them overcome their mental afflictions, and, once again, contribute to society. Solange strives to maintain an active role within the Psychology Club by participating and exploring the field with other active members.
Event Planner: Nora Goldbach
Bio: Nora Goldbach is the Events Manager of the Psychology Club. She joined the club to meet other psych majors and to explore challenging ideas. Nora is a Psychology major, with a particular interest in criminal psychology, who is in her third semester here at CUNY SPS. She moved to Los Angeles three years ago and has a diverse background as an actor, chocolatier, administrative assistant, and after-school teacher.
For more information about the Psychology Club, or any student life activity or program, please contact associate director of student life Anthony Sweeney.
// Check if we have a right sidebar. ?>