You are here
CUNY SPS Welcomes New Interim Dean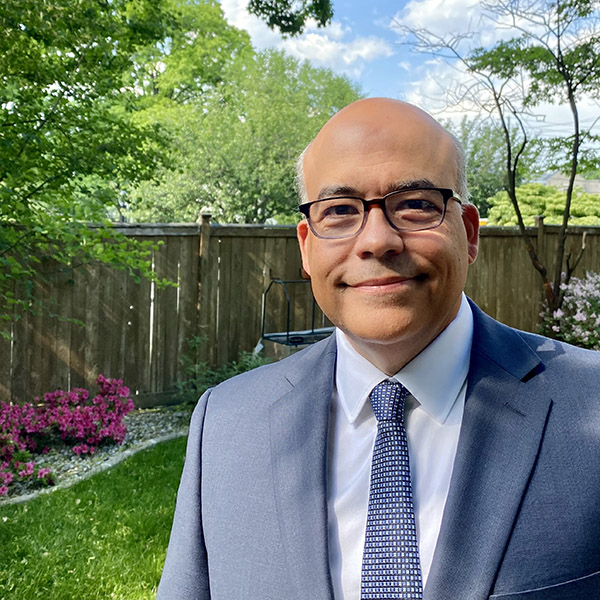 The CUNY School of Professional Studies (CUNY SPS) is very pleased to welcome Jorge Silva-Puras as interim dean of the School beginning August 2, 2021.
In his new role, Dean Silva-Puras will bring his extensive background in administration, business management, and education, which includes a specialization in remote learning and online instruction, to CUNY SPS.
Prior to this, Dean Silva-Puras served as the executive vice president for academic affairs and provost at Sagrado Corazón University in San Juan, Puerto Rico. During his tenure, he oversaw all the School's academic components, including the institution's transition to distance learning during the COVID-19 pandemic and the implementation of new initiatives to support faculty in the online instruction transition. Dean Silva-Puras also led the School of Professional Studies there and helped digitize the school's operations, expanding course offerings in data science and digital marketing.
Dean Silva-Puras previously taught entrepreneurship and business management at CUNY's Hostos Community College, where he worked as an adjunct professor and distinguished lecturer from 2013 to 2020. He was also appointed by President Obama as the U.S. Small Business Administration (SBA) administrator for Region II in New York City, advocating for more than 2.7 million small businesses concentrated in New York, New Jersey, Puerto Rico, and the U.S. Virgin Islands. Before the SBA, he served as the chief of staff to the former governor of Puerto Rico, Aníbal Acevedo Vilá, and held several other senior positions in government that focused on increasing business investment on the island.
Dean Silva-Puras holds a Bachelor of Arts from Yale University, a Juris Doctor from the University of Puerto Rico, and a Master of Business Administration from the University of Texas at Austin and the Copenhagen Business School in Denmark.
Please join the rest of the CUNY SPS community in welcoming our new dean!